The Latest QNAP News

Product and Solution Information, Press Releases, Announcements
QNAP Releases On-Premise QVR Face Smart Facial Recognition Solution
---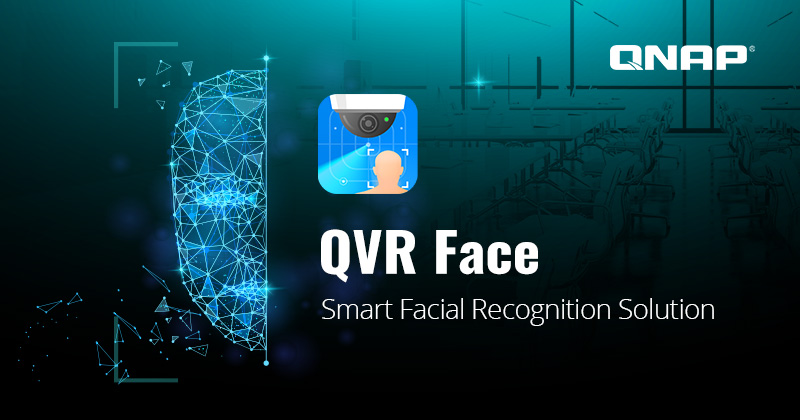 Taipei, Taiwan, February 18, 2020 – QNAP® Systems, Inc., a leading computing, networking, and storage solution innovator, today launched QVR Face, the new NAS-based smart facial recognition solution that integrates advanced AI imaging technology. The NAS application, QVR Face, integrates RTSP streaming cameras and third-party systems through API enabling users to easily build a cost-efficient high-performing facial recognition system for corporate offices, residential communities, research institutions, and retail stores.
The QVR Face smart facial recognition solution features real-time video analytics of any RTSP video streams from IP cameras or recordings saved on a NAS. Video analytics provided by QVR Face can then be used for configuring profiles, groups, and event notifications for instant facial recognition. QVR Face is ideal for automatic door access management, attendance management, and smart retail services.
"The QVR Face smart facial recognition system only requires one NAS for setup and does not require additional cloud computing services or extra computing accelerator cards," said Jason Tsai, Product Manager of QNAP, adding "QVR Face also provides a comprehensive licensing plan for flexible deployment. QVR Face's video analytics and registered profiles are saved directly on the NAS with a data protection mechanism to secure facial recognition data's privacy and security."
Third-party partners in industries including surveillance systems, door access systems or digital signage systems can leverage QVR Face's facial analytics data (including Event, Metadata Notify, and Result) through the application API to automate service management to secure the safety of the premises while creating more flexible smart retail management.