QNAP Storage Audio Box

QNAP offers a variety of accessories to enhance the performance and functionality of your need
All Accessories can be found on their respective product pages or you can purchase them below. Can't find the part you are looking for? Contact us today!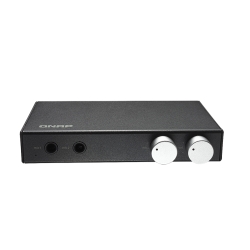 Description: USB Interface, 2 MIC IN, 2 RCA Out for Turbo NAS HDMI Model
Dimension: 160 x 95.7 x 28 mm (6.3 x 3.8 x 1.1 inch)
Weight: 0.37 kg (0.82lb)
Sorry, this product is no longer available, Please contact us for a replacement.