Qnap Free 10Gbe Switch Promo

Get a free QSW-804-4C-US

Sorry, this promo is no longer available, please contact us.
Sorry, this product is no longer available, please contact us for a replacement.
Contact Us for More Info
For a limited time, get a free QSW-804-4C-US 10Gbe Switch when you purchase TES-1885U Enterprise Storage or TS-x83XU Series SMB Storage. See qualifying products below for more information.
Effective June 1, 2019 through July 7, 2019 or while supplies last.
---

The QNAP QSW-804-4C is an 8-port 10GbE unmanaged switch, allowing you to instantly upgrade your network environment at a cost-effective price. The QSW-804-4C supports 10GBASE-T and NBASE-T standards, allowing you to take advantage of higher network speeds with your existing Cat 5e and 6a cables. Both SFP+ (fiber) and RJ45 (copper) ports are available (with 4 combo ports) for servicing a range of network needs. Compliant with IEEE 802.3az (Energy Efficient Ethernet, EEE), the QSW-804-4C is energy efficient as well. With high performance, low latency and superb functionality, the QSW-804-4C is the ideal choice for upgrading your home or business network to support 10GbE connections.
---
Powered by an Intel® Xeon® D processor, the powerful enterprise-class TES-1885U is open for two operating systems – either the FreeBSD-based QES or Linux-based QTS. While QES supports ZFS for the utmost reliability and allows near-limitless snapshots, block-level data deduplication and real-time data compression, QTS features Qtier Technology, SSD cache, and an abundance of value-added apps to realize storage efficiency and diverse usage applications. The TES-1885U gives the flexibility to choose from two operating systems, enabling businesses to deploy proper operating systems on multiple TES-1885U based on their needs and goals in different stages.

---
The Intel® Xeon® E based TS-x83XU-RP enterprise NAS Series with up to 64 GB DDR4 ECC (Error Correcting Code) memory delivers server-grade performance with dependable reliability. It features Mellanox® ConnectX®-4 Lx 10GbE controllers that not only fulfill bandwidth-demanding applications but also support iSER to offload CPU workloads with boosted virtualization performance, while PCIe expansion allows for installing graphics cards to empower video surveillance, virtualization and AI applications. The performance-driven TS-883XU-RP provides you with advanced business-ready features, including software-defined SSD extra over-provisioning, software-defined networking & virtual switch, and much more.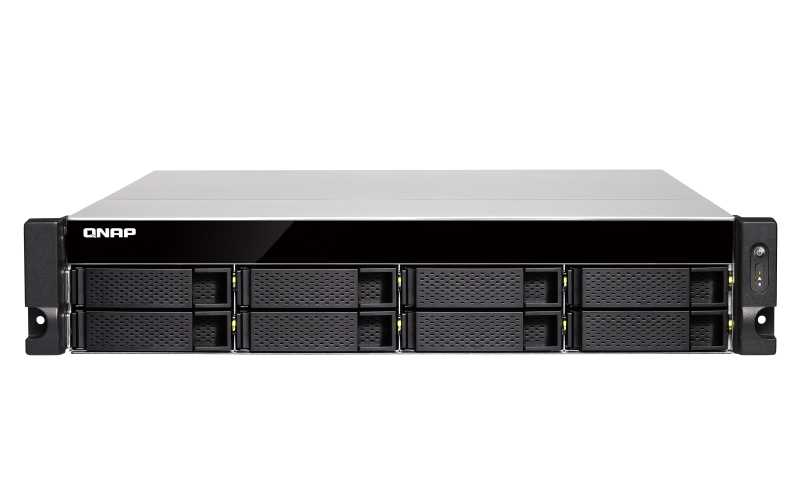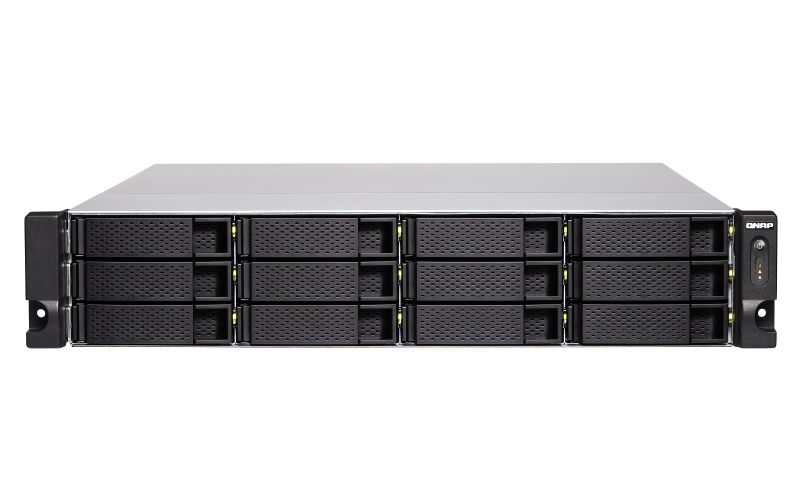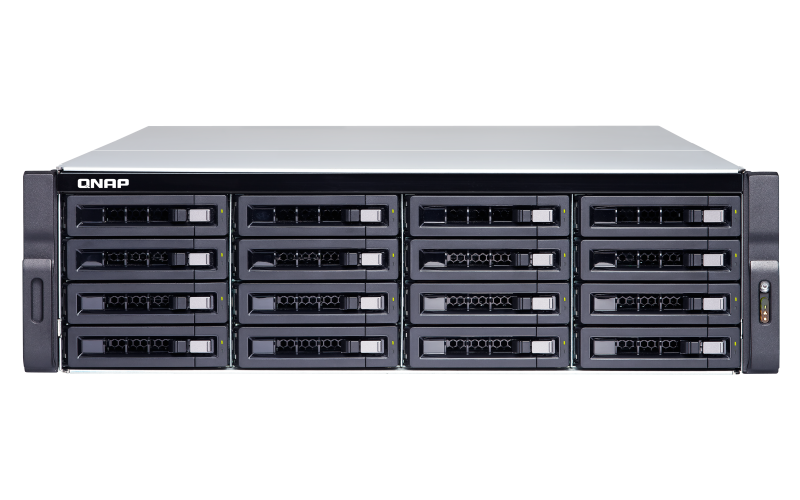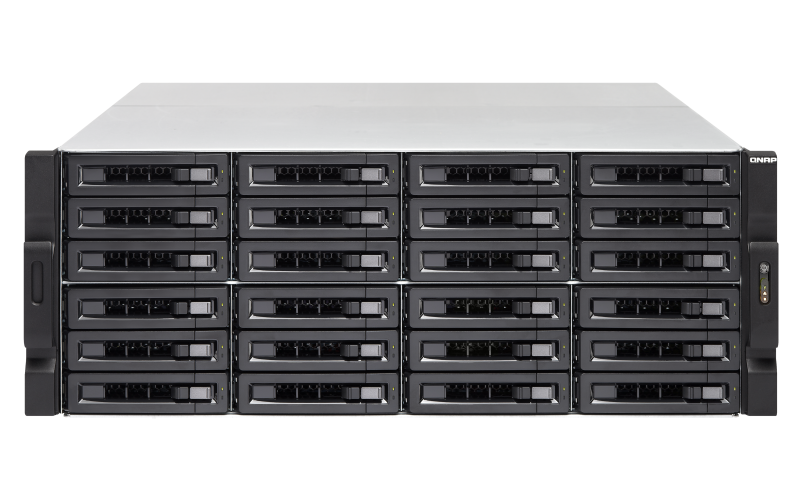 ---
Qualifying Products: