QNAP Storage SAS HBA

QNAP offers a variety of accessories to enhance the performance and functionality of your need
All Accessories can be found on their respective product pages or you can purchase them below. Can't find the part you are looking for? Contact us today!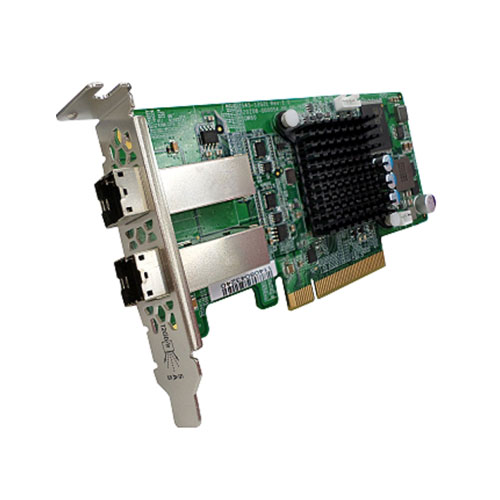 QNAP SAS storage expansion cards are designed for connecting QNAP NAS to REXP expansion units to increase storage capacity. By connecting multiple expansion units via high-speed mini SAS cables, more drives can be added to fulfill needs for growing data storage. QNAP provides 6Gb/s SAS expansion cards for general use and 12Gb/s SAS for applications that require high-bandwidth, fast speed, and intensive data transmission.
Pricing Notes:
Pricing and product availability subject to change without notice.
QNAP Products
SAS HBA
4-port miniSAS HD host bus adapter, Broadcom Mercator SAS3616W, PCIe 3.0 x 16 for TL SAS JBOD series
#QXP-1620S-B3616W
Our Price: $649.00
2-port miniSAS HD host bus adapter, Broadcom Tomcat SAS3408, PCIe 3.0 x 8 for TL SAS JBOD series
#QXP-820S-B3408
Our Price: $399.00