QNAP TS-431P2

High-performance Quad-core NAS with Feature-rich Applications for Home & Office
Sorry, this product is no longer available, Please contact us for a replacement.
Click here to jump to more pricing!
Overview:
The TS-431P2 features three USB 3.0 ports and dual Gigabit LAN ports, delivering outstanding multitasking performance for your backup, synchronization, and remote access needs on a secure private cloud. The quad-core TS-431P2 provides powerful hardware capabilities, enabling Qfiling (automated file organization) and Qsirch (full-text search) for more intelligent day-to-day NAS use. Many feature-rich apps are available to enhance your productivity & digital life, including Notes Station (create digital notes on a secure private cloud and share with colleagues and friends), QmailAgent (centralize email account management and back up emails), and Qcontactz (centrally store and manage contact information). The TS-431P2 also supports Snapshots, allowing you to easily restore your TS-431P2 to a previous state in the event of an unexpected NAS failure or when struck by a ransomware attack. What's more, you can now integrate various IoT devices into your TS-431P2 and quickly develop, deploy, and host IoT applications with QNAP's innovative QIoT Suite Lite.
Package Content
Turbo NAS TS-431P2 SAN/NAS Storage System
Ethernet Cable
Quick Installation Guide
Drive Screw Pack
AC Adapter
Power Cord
Quad-core 1.7GHz processor with up to 8 GB memory
Supports Qfiling automated file organization and Qsirch full-text search engine
Full NAS encryption using volume-based technology and hardware acceleration
Rapidly develop and deploy IoT applications with Container Station and QIoT Suite Lite
Supports QmailAgent as a mailroom center and Qcontactz for centralizing contact information
Stream your multimedia library via DLNA®, AirPlay® and Chromecast™
Build a surveillance center to safeguard your home and office
Features:
Quad-core processor delivers high performance
Equipped with an AnnapurnaLabs, an Amazon company Alpine AL-314 quad-core 1.7 GHz Cortex-A15 processor, 1GB/4GB DDR3 RAM (expandable to 8GB), the TS-431P2 is a high-performance NAS for home, workgroups and SOHO users providing outstanding performance of up to 221 MB/s read & 195 MB/s write throughput. With AES 256-bit full NAS volume encryption, the TS-431P2 provides transfer speeds of over 220 MB/s, boosting system performance and security while ensuring the confidentiality of sensitive personal data stored in the NAS. When used with a compatible 802.11ac or dual-band 2.4GHz/5GHz 802.11n USB Wi-Fi adapter, the TS-431P2 becomes an ideal media center with remarkably high speeds for transferring a large amount of files and streaming bandwidth-intensive multimedia.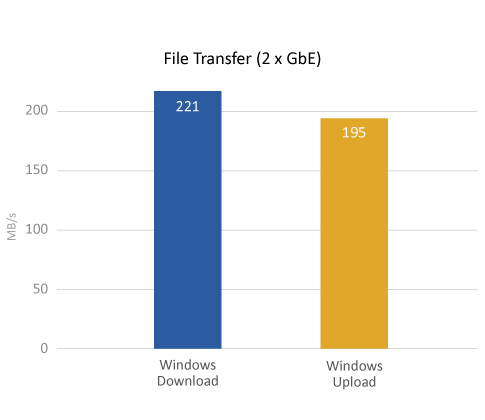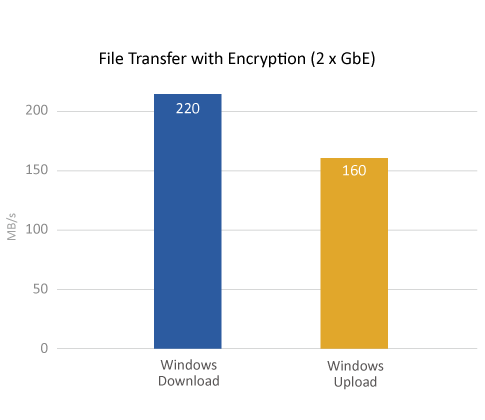 SSD cache acceleration
The TS-431P2 supports SSD caching to greatly boost the IOPS performance of storage volumes and increase operational efficiency. It is perfect for improving the overall workflow of IOPS-demanding applications and allows the best of both cost and performance by combining SSDs with HDDs.
High Efficiency with dual LAN support
The TS-431P2 supports multiple port-trunking modes, enabling administrators to set up link aggregation to increase total data transmission potential. Failover and dual IP are also supported to ensure continuous system operations. Supported port-trunking modes include: Balance-rr (Round-Robin), Active Backup, Balance XOR, Broadcast, IEEE 802.3ad, Balance-tlb (Adaptive Transmit Load Balancing) and Balance-alb (Adaptive Load Balancing).
Fast Disaster Recovery with Snapshots
The TS-431P2 supports block-based Snapshots, which can record and save the state of the file system and the metadata of the files outside the file system at any time. In the event of an unexpected NAS failure or if struck by a ransomware attack, the snapshots remain intact, allowing you to quickly and easily restore the system back to a previous normal state. You can preserve and restore multiple versions of the same file, folder or even the entire volume. The TS-431P2 supports up to 64 snapshots per volume or LUN (up to 256 in total). Snapshot Replica facilitates double protection that replicates snapshots to a remote QNAP NAS or server.
QTS 4.3 – The most intelligent and intuitive NAS operating system
With modularized multiple applications and functions, QTS enhances management efficiency, personal productivity, multimedia, and much more. New intelligent agent services have also been added to simplify system operations and management. The user-friendly QTS features an intelligent desktop that allows you to find desired functions quickly, monitor important system information on a real-time basis, open multiple application windows to run multiple tasks concurrently with greater working efficiency, and provides a built-in App Center with install-on-demand apps to extend NAS functionality. QTS breaks the barriers of devices, platforms, and geography to bring optimized cloud experiences and incorporates advanced features.
Qfiling automates your file organization
Qfiling helps automate file organization for sorting files spread through multiple folders, helping reduce the time needed to find important files. Users can categorize files and determine filing conditions; and schedule filing tasks to be carried out periodically. The "Recipe" feature allows users to save frequently-used filing conditions as an "exclusive recipe", then the next Qfiling task can be run with just one click using the recipe.
Qsirch - A smarter, faster way to search
The TS-431P2 supports Qsirch, a search tool for quick file searching. Qsirch supports thumbnail previews, and even remembers your search history, allowing you to quickly navigate to files you've previously searched for. The revamped Qsirch adds "search operators" and advanced search filter and tags, allowing you to find files faster with more precise results. Qsirch also provides a Helper for Google Chrome and Mozilla Firefox that allows you to search for files on your NAS when you use Google Search. Qsirch is a huge productivity boost that greatly reduces the time spent looking for files on the NAS, allowing you to focus on other tasks.
Start developing IoT apps with Container Station
Container Station exclusively integrates LXC and Docker® lightweight virtualization technologies, allowing you to operate multiple isolated Linux® systems on the TS-431P2 as well as download apps from the built-in Docker Hub® Registry for unlimited containerized applications. What's better, Container Station supports the QIoT Containers platform that helps quickly structure your IoT environment and deployment on your private IoT cloud, boosting microservices and modernizing legacy applications to drive more business opportunities.
Modularized IoT apps with QIoT Suite Lite
QNAP QIoT Suite Lite supports MQTT(s), HTTP(s) and CoAP, allowing you to integrate a wide range of IoT devices and sensors into your TS-431P2. QIoT Suite Lite leverages popular tools, including Node-RED and Freeboard, to provide useful modularized tools and helps you to create IoT environments by simply adding devices, setting rules, and creating dashboards. You can also use the TS-431P2 as a fog computing node within a larger public IoT infrastructure to help filter data before sending it to the cloud and thereby reduce cloud bandwidth, storage, and processing costs.
Centralized email and contact management for improved communication workflows
It can be hard to manage emails and contact information that are scattered across multiple computers, devices, and accounts - not to mention if important emails or contact information are lost or become inaccessible due to account closure or device malfunction/loss. QNAP QmailAgent and Qcontactz helps you centrally store and manage emails and contact information, making them accessible to all of your devices at any time - and with the powerful Qsirch search engine, you can easily find specific contacts and emails whenever needed.
Take, store, share, and collaborate on notes with Notes Station
Notes Station helps organize notes for your personal and working life. You can easily edit text, insert images/files from the NAS, fine-tune images with the image-editing tool, create sharing links to share notes, backup/restore your notes with snapshots, and ensure privacy with password protection and encryption. You can also invite people to collaborate on notes for greater teamwork! Notes Station provides a safe and convenient way of taking notes that are fully under your control on your TS-431P2's private cloud.
IFTTT Agent automates your workflow
IFTTT (If This Then That) is currently one of the most popular web automation services. With QNAP IFTTT Agent you can create a near-unlimited number of NAS-related applets on the IFTTT website for greater automation and to boost your productivity. For example, if you set a trigger as "Any new photo (using Android Photos service)" and the action as "Download the URL to QNAP NAS (using QNAP service)," then all the photos taken using your Android device will be automatically downloaded to TS-431P2. With IFTTT Agent, you can make your TS-431P2 smarter than ever.
Data backup, recovery, and synchronization
Hybrid Backup Sync provides a well-rounded solution for data backup, file synchronization and disaster recovery. With Hybrid Backup Sync, you can easily and securely back up data from your NAS to several local, remote and cloud storage spaces. In the event of a system crash or critical hardware failure, you can quickly restore data from these storage spaces, minimizing downtime and reducing overall loss. Hybrid Backup Sync also takes advantage of cloud storage for one-way sync of your data to cloud storage through RTRR, Rsync, FTP, SMB protocol, or two-way sync your NAS with remote NAS/cloud services.
Share and sync files across devices
The TS-431P2 supports SMB, NFS and AFP, allowing you to quickly share files to Windows®, Mac®, and Linux®/UNIX® devices. With QNAP's Qsync utility, the TS-431P2 becomes a safe data center for file synchronization with huge storage potential. Any file uploaded to TS-431P2 can be synchronized to all the linked devices such as computers, laptops and mobile devices. You can also sync shared folders to increase the flexibility of collaboration and file sharing.
Comprehensive security to protect your data
In open network environments, business data may be exposed in a potential hack. The TS-431P2 provides numerous security options, such as antivirus, encrypted access, IP blocking, 2-step verification, and more. IT administrators can also control the access rights of each user to different folders, preventing unauthorized access to important files. The TS-431P2 supports AES 256-bit encryption, preventing sensitive business data from unauthorized access and breach even if the hard drives or the entire system were stolen. Windows AD server, LDAP server, and built-in LDAP service are also supported.
Comprehensive surveillance solution providing 24/7 security
Surveillance Station is a professional network surveillance Video Management System (VMS) that offers a user-friendly management interface, over 3,000 compatible IP camera models, and expandable IP camera channel licenses. It supports real-time monitoring, video & audio recording and playback with a wide range of customizable settings. You can also install the Vmobile app on your iOS® or Android™ devices to manage the monitored channels anytime and anywhere, or install the Vcam mobile app to turn your device into a network camera to instantly record to your TS-431P2. The TS-431P2 offers 2 free IP camera channels and you can expand up to 25 channels by purchasing additional licenses. With the newly-developed QUSBCam2 App, you can use a USB camera as an ONVIF network camera. Simply connect it to your TS-431P2, and you can view real-time images without installing any software. Through Surveillance Station, you can even store recordings for playback, allowing you to build a surveillance system with minimum budget.
Archive your photo memories. Share your life.
Photo Station makes photo sharing simple, and you can designate your own access right controls. Simply upload your photos to the TS-431P2 to create & organize your photo albums through a web browser, and share with your family and friends through social networks such as Facebook®, Google+™, Twitter® and Pinterest®. With the Qfile and Qphoto mobile apps (for iOS® and Android™), you can also instantly upload your new photos from your mobile device to the TS-431P2.
Build your home music library and enjoy music anywhere
Music Station helps categorize your music collection, and displays album covers to easily organize your personal playlists. With the Music Station web player, you can enjoy your music anytime, anywhere with a few clicks. Thousands of local and global online Internet radio programs are also built-in to Music Station for you to enjoy.
Stream via Airplay® and DLNA for music throughout your home.
Listen to your favorite songs streamed from iTunes Server, or play music via web browsers on your PC.
Listen to your music on mobile devices using the Qmusic app.
Enjoy media freely with multi-zone multimedia control
Use your TS-431P2 as a multi-zone multimedia system to fill every corner of your house with your choice of media. You can centrally manage and stream photos, music and videos from the TS-431P2 to different rooms from a single device using Bluetooth® & USB devices connected to the TS-431P2 (music streaming only), DLNA®, Apple TV® and Chromecast™*. Every room member in different zones can enjoy the convenience and simplicity for media playback and multimedia storage. The TS-431P2 is also a powerful streaming machine with DLNA®, Roku®, Amazon® Fire TV, and Google TV™ support with the support of Plex Media Server.
24/7 download center
The TS-431P2 is the perfect download center for high-speed BT, Magnet, PT (Private Trackers), FTP/FTPS, and HTTP/HTTPS downloads, and supports loading RSS feeds. After you have finished setting your download tasks, you can turn off your computer and the TS-431P2 will silently finish downloading them. By installing the Qget app on your mobile device, you can easily search for download sources, download contents to the NAS, and manage download tasks on mobile devices from anywhere.
Easily expand storage capacity
The TS-431P2 supports online capacity expansion by connecting two QNAP expansion enclosures for storing rapidly-growing data, especially ideal for storage-intensive applications such as video surveillance, data archiving, TV broadcast storage, and more. You can gradually expand the TS-431P2's storage on demand, and use the QTS Storage Manager to easily handle the NAS capacity expansion and storage expansion enclosure management. With the support of QJBOD Express (JBOD enclosures roaming)*, you can just connect a large capacity QNAP expansion enclosure to the TS-431P2, and migrate data to another NAS through the JBOD enclosure without network connectivity.
The maximum number of drives available by connecting the QNAP expansion enclosure:
QNAP NAS Model
QNAP Expansion Enclosure
No. of Expansion Enclosures
Total HDD No. (NAS + Enclosure)
TS-431P2
UX-800P
2
20
1
12
UX-500P
2
14
1
9
Specifications:
Hardware Specifications
TS-x31P2
SKUs
TS-231P2-1G
TS-231P2-4G
TS-431P2-1G
TS-431P2-4G
CPU
Annapurna Labs Alpine AL-314 Quad-core 1.7 GHz processor
Memory
1GB/4GB DDR3 RAM
RAM Slot
1 x SODIMM (Max. 8GB)
Flash Memory
512MB NAND flash
Drive Numbers
2
4
Drive Types
SATA 6Gb/s, 3Gb/s HDD or SSD; Hot-swappable
USB
3 x USB 3.0 ports (Front: 1, Rear: 2)
LAN Ports
2 x GbE RJ45
LED Indicators
System Status, HDD, USB, LAN
Button
Power, Reset, USB One Touch Copy
Alarm Buzzer
System warning
Form Factor
Tower
Dimensions
(H) x (W) x (D)
169 x 102 x 219 mm
6.65 x 4.02 x 8.62 inch
169 x 160 x 219 mm
6.65 x 6.3 x 8.62 inch
Weight
Net Weight:1.28kg (2.82 lbs)
Gross Weight:2.32kg (5.11 lbs)
Net Weight:3 kg (6.61 lbs)
Gross Weight:4.3 kg (9.48 lbs)
Temperature
0 - 40˚C / 32~104°F
Relative Humidity
5 ~ 95% RH non-condensing; wet bulb:27˚C
Power
AC adapter, 65W, 100 - 240V
AC adapter, 90W, 100 - 240V
Sound Level
In operation:19.2 dB (A)
In operation:19.5 dB (A)
Security Design
K-Lock Security Slot
Fan
1 x 7 cm Silent fan (12V DC)
1 x 12 cm Silent fan (12V DC)
Optional QNAP Accessories
2 x UX-500P/800P,DDR3 2GB/4GB/8GB memory
Software Specifications
Supported RAID Types
Single disk, RAID 0/1/5/6/10/5 + spare / 6 + spare
Storage Manager
Flexible Volume/LUN; online RAID capacity expansion and configuration migration
Supported Client Systems
Windows 7/8/8.1/10, Windows Server 2012 R2, Apple Mac OS X 10.7+, Linux & UNIX
Internal File System
EXT4
External File System
EXT4, EXT3, NTFS, HFS+, FAT32
Supported Protocols
CIFS/SMB, AFP (v3.3), NFS(v3), FTP, FTPS, SFTP, TFTP, HTTP(S), Telnet, SSH, iSCSI, SNMP, SMTP, and SMSC
File Sharing
Maximum number of users:4096;
Maximum number of user groups:512;
Maximum shared folders:512;
Maximum simultaneous connections:700
Video Surveillance
Including 2 free camera support, You can purchase additional license to expand to a maximum of 25 channels (http://license.qnap.com)
Other Features
File Station, Photo Station, Music Station, Video Station, Download Station, Qsync, Notes Station, FTP Server, Print Server, VPN Server, VPN Client, Antivirus Protection, Qsirch, Qfiling, Container Station
Streaming Server
DLNA Server, Airplay, Chromecast, iTunes Server
Remote Access
myQNAPcloud