QNAP TS-832X

Cost-efficient 10GbE NAS with PCIe expansion. Extend NAS functionality to become a wireless base station and much more.
Sorry, this product is no longer available, replaced by the TS-832PX-4G-US.
Overview:
The powerful 8-bay, quad-core TS-832X includes two 10GbE SFP+ ports to fully support 10GbE high-speed networks at a budget price with maximized ROI. It is also an ARM-based NAS that supports Qtier™ technology for efficient auto-tiered storage. The PCIe slots extend greater application potential, for example, by installing QNAP's new PCIe wireless network card QWA-AC2600 the TS-832X is transformed into a convenient wireless base station that allows devices to directly connect to the NAS for easy access to its services and Internet connection.
Package Content
TS-832X-2G SAN/NAS Storage System
2 x Ethernet Cables
1 x Power Cord
Flat Head Screw (for 3.5" HDD)
Flat Head Screws (For 2.5" HDD)
Quick Installation Guide (QIG)
Quad-core CPU and dual 10GbE SFP+ ports
The TS-832X is equipped with an AnnapurnaLabs, an Amazon company Alpine AL-324 quad-core 1.7 GHz Cortex-A57 processor with 2GB/8GB DDR4 RAM (upgradable to 16GB) and supports SATA 6Gb/s. When processing AES 256-bit full NAS volume encryption, the TS-832X also provides unmatched encryption performance while ensuring the safety of sensitive business data stored in the NAS. The TS-832X comes with two 10GbE SFP+ ports to fully support 10GbE high-speed networks, delivering a major speed increase for virtualization tasks, fast backup & restoration, and large-data applications.
Extend NAS functionality with two PCIe slots
The TS-832X features two PCIe slots (1 x PCIe Gen2 x1, 1 x PCIe Gen2 x2) that allow for installing various expansion cards for greater application potential.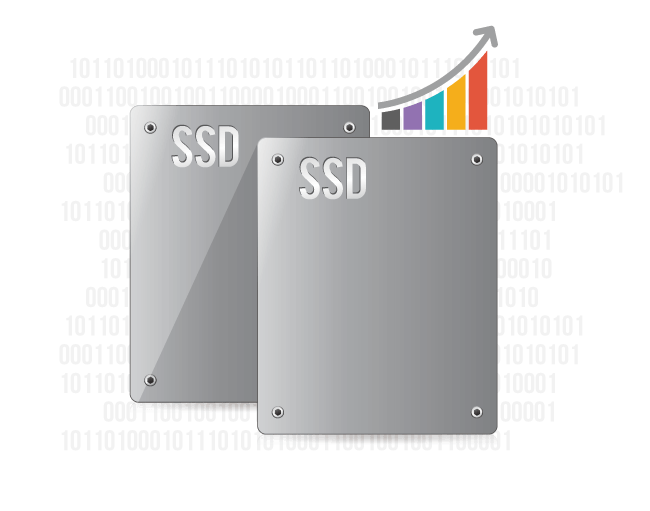 SSD caching and auto tiering enable optimized storage efficiency
The TS-832X supports SSD caching to improve the workflow of random IOPS demanding applications. Qtier™ Technology empowers the TS-832X with automatic tiering that continuously optimizes storage utilization across high-performance SSD and high-capacity SATA drives. The new Qtier™ 2.0 features IO-awareness that empowers SSD-tiered storage with a cache-like reserved space to handle burst I/O in real time, greatly maximizing the advantages of SSD.
Snapshots – a modern way to protect data
Essential for NAS data protection, snapshots help protect your data by fully recording the NAS system state and the metadata. You can use the Storage & Snapshots Manager or File Station to easily manage snapshots and quickly restore the system to its normal state if an error occurs. QNAP snapshots are block-based and only record the changed data. Not only does this save storage space but also reduces the time required to back up and restore data.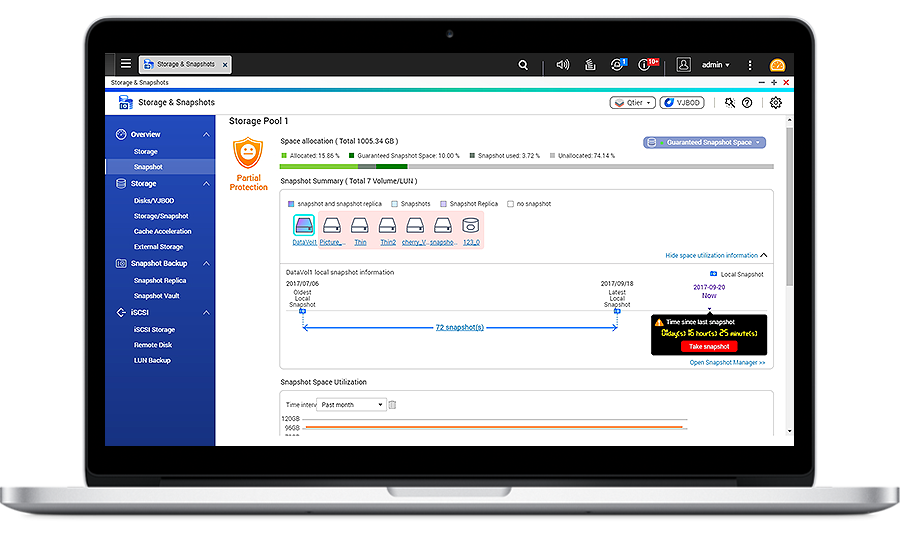 Host container applications
Container Station integrates LXC and Docker® lightweight virtualization technologies. You can download apps from the built-in Docker Hub® to easily import/export container apps and manage access controls, enjoying the benefit of easy installation, transferability and high-efficiency as well as rapidly deploying application services across several platforms including the cloud, servers, and PCs.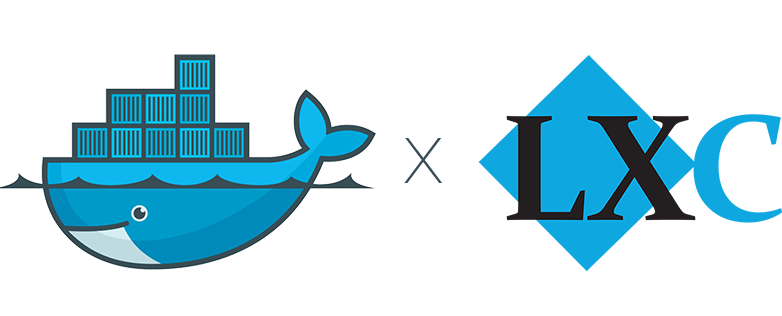 QTS – The intelligent, intuitive and creative NAS operating system
With multiple modularized applications and functions, QTS enhances management efficiency, personal productivity, multimedia, and much more, making your NAS experience easier, efficient, and more flexible! The built-in App Center with hundreds of install-on-demand apps also opens up vast potential for extensive NAS functionality. The new Qboost provides a NAS optimization tool that helps accelerate applications, free up system resources, and schedule applications. QTS breaks the barriers of devices, platforms, and geography to bring you advanced features and optimized cloud experiences.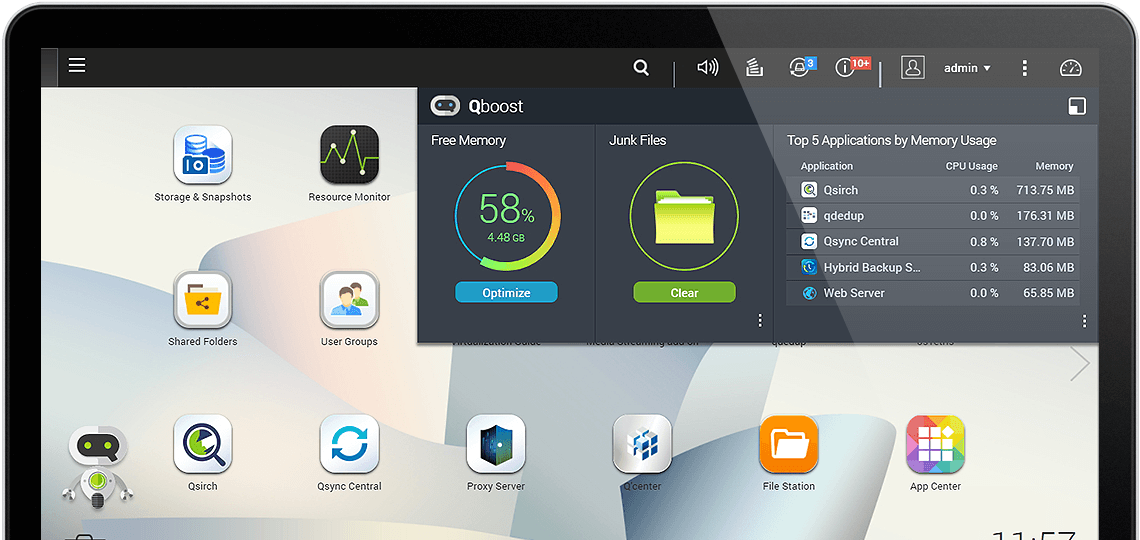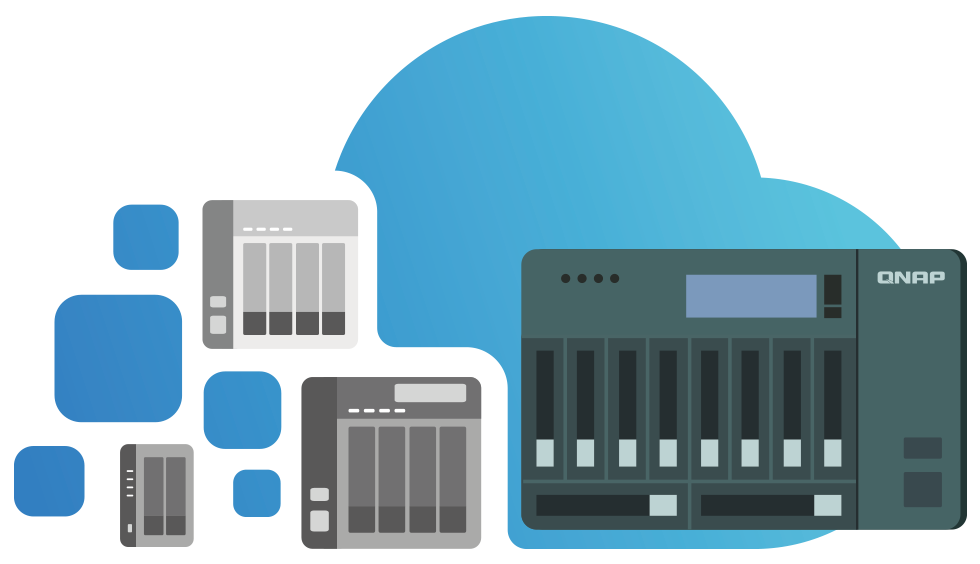 Expand storage capacity of other QNAP NAS with Virtual JBOD
QNAP VJBOD (Virtual JBOD) is network-based JBOD, allowing you to expand the storage capacity of your QNAP NAS with unused storage space from other QNAP NAS. The unused storage capacity of the TS-832X can be mounted as local disks in other NAS, and you can create virtual storage pools and volumes for operating NAS services to maximize storage utilization.
Note: ARM-based NAS do not currently support the VJBOD "Host" function to utilize other NAS storage space.
Features:

Dual 10GbE SFP+ ports for accelerating virtualization and massive file sharing.

PCIe expandability allows for 10GbE adapters, QM2 cards, USB 3.1 10Gbps cards, or wireless network cards.

Qtier™ technology and SSD caching enable 24/7 optimized storage efficiency.

Snapshots fully record system status and data, allowing you to protect files and data from accidental deletion and malware attacks.

Supports LXC and Docker® containers for rapidly deploying application services across platforms including the cloud, servers, and PCs.

Secure private cloud supporting centralized storage, backup, sharing, disaster recovery, and storage capacity expansion.
Complete backup planning

Snapshots for Volume & LUN
Block-based snapshots are a dependable method for protecting data in the face of the growing threat of ransomware. Snapshots can be taken by schedule or manually and then backed up to other NAS/servers to provide an all-encompassing backup solution.

Windows and Mac backup
Use the free QNAP NetBak Replicator utility to back up/restore files from Windows® computers. Time Machine® is also supported for Mac® users. It is easy, fast and convenient.

Hybrid Backup Sync
Consolidates backup, restoration and synchronization functions (using RTRR, rsync, FTP, CIFS/SMB) for easily transferring data to local, remote and cloud storage spaces as a comprehensive data storage and disaster recovery plan.
Specifications:
CPU
AnnapurnaLabs, an Amazon company Alpine AL-324 Quad-core 1.7GHz ARM® Cortex-A57 Processor, 64-bit
Encryption Acceleration
System Memory
8GB DDR4 2400 (1 x 8 GB)
Maximum Memory
16 GB (1 x 16 GB)
Memory Slot
1 x SODIMM slot
Flash Memory
512 MB NAND Flash
Drive Bay
Hot-swappable 8 x 3.5"/2.5" SATA 6Gb/s HDD or SSD
10 Gigabit Ethernet Port
2 x 10GbE SFP+
Gigabit Ethernet Port
2 x Gigabit RJ45
USB Port
3 x USB 3.0 (Front: 1; Rear: 2)
PCIe Slot
Slot 1: Gen2 x1 (for Wi-fi AIC)
Slot 2: Gen2 x2
Audio
1 x Built-in speaker, 1 x 3.5mm line out jack
Note: You cannot use the speakers and the line-out jack simultaneously.
LED Indicators
Status/Power, LAN, USB, HDD 1-8
Buttons
Power, Reset, USB One- touch-copy
System Warning
Buzzer
Form Factor
Tower
Dimensions (H x W x D)
188.2 x 329.3 x 279.6 mm
7.41 x 12.96 x 11.01 inch
Weight
Net weight: 6.52 kg (14.37 lbs)
Fan
System: 2 x 12 cm smart fan (12V DC)
CPU: 1 x 6 cm fan
Power Supply Unit
250W, 100-240V AC, 50/60Hz, 3.5A
Operating Temperature & Relative Humidity
0 ~ 40˚C ( 32˚F ~ 104˚F ), 5 ~ 95% RH non-condensing, wet bulb: 27˚C (80.6˚F)
Security Slot
Kensington security slot
CPU
AnnapurnaLabs, an Amazon company Alpine AL-324 Quad-core 1.7GHz ARM® Cortex-A57 Processor, 64-bit
Encryption Acceleration
System Memory
2GB DDR4 2400 (1 x 2 GB)
Maximum Memory
16 GB (1 x 16 GB)
Memory Slot
1 x SODIMM slot
Flash Memory
512 MB NAND Flash
Drive Bay
Hot-swappable 8 x 3.5"/2.5" SATA 6Gb/s HDD or SSD
10 Gigabit Ethernet Port
2 x 10GbE SFP+
Gigabit Ethernet Port
2 x Gigabit RJ45
USB Port
3 x USB 3.0 (Front: 1; Rear: 2)
PCIe Slot
Slot 1: Gen2 x1 (for Wi-fi AIC)
Slot 2: Gen2 x2
Audio
1 x Built-in speaker, 1 x 3.5mm line out jack
Note: You cannot use the speakers and the line-out jack simultaneously.
LED Indicators
Status/Power, LAN, USB, HDD 1-8
Buttons
Power, Reset, USB One- touch-copy
System Warning
Buzzer
Form Factor
Tower
Dimensions (H x W x D)
188.2 x 329.3 x 279.6 mm
7.41 x 12.96 x 11.01 inch
Weight
Net weight: 6.52 kg (14.37 lbs)
Fan
System: 2 x 12 cm smart fan (12V DC)
CPU: 1 x 6 cm fan
Power Supply Unit
250W, 100-240V AC, 50/60Hz, 3.5A
Operating Temperature & Relative Humidity
0 ~ 40˚C ( 32˚F ~ 104˚F ), 5 ~ 95% RH non-condensing, wet bulb: 27˚C (80.6˚F)
Security Slot
Kensington security slot