QNAP TVS-872N

Cost-effective 5GbE/2.5GbE NAS with Intel® Core i3 Processor, DDR4 Memory and SSD caching for ultimate storage performance
Sorry, this product is no longer available, Please contact us for a replacement.
Overview:
A cost-effective 5GbE/2.5GbE NAS with Intel® Core i3 Processor, DDR4 Memory and SSD caching for ultimate storage performance.
Powered by an 8th generation Intel® Core™ i3 processor, the high-performance TVS-872N NAS features 5GBASE-T high bandwidth, which delivers up to five times the speed of regular Gigabit Ethernet and allows for smoother 4K video transfer, display, and editing. With M.2 SSD support to enable SSD caching coupled with the HybridMount cloud storage gateway, the TVS-872N provides a hybrid cloud storage solution for you to leverage cloud spaces as local storage and access the cloud with lower latency. The TVS-872N is driven by high-quality hardware that delivers optimum performance, comprehensive multimedia features, expandable storage capacity, and numerous other NAS functions for more creativity and greater accomplishments.
Package Contents
TVS-872N
3 x Gigabit Ethernet Cables
1 x Power Cord
2 x M.2 SSD Heatsink
12 x Flat Head Screws (for 2.5" HDD)
16 x Flat Head Screws (for 3.5" HDD)
Quick Installation Guide (QIG)
---
4-speed 5GBASE-T RJ45 (5G/2.5G/1G/100M) connectivity accelerates virtualization applications and file sharing across teams and devices.

M.2 PCIe (Gen 3 x2, 2 GB/s) NVMe SSD support for setting up caching or storage pools, improving file access efficiency.



PCIe expandability allows a QM2 card for adding an extra M.2 SSD, or an entry-level graphics card to accelerate NAS video processing.

4K media playback and real-time transcoding; directly watch videos on an HDTV via HDMI 2.0 (4K @60Hz) output.

HBS provides comprehensive backup and data recovery



Snapshots fully record system status and data, allowing you to protect files and data from accidental deletion and malware attacks.
Features:
5 Times Faster with 5GBASE-T Connectivity
The TVS-872N adopts the powerful 8th generation Intel® Core™ i3-8100T quad-core 3.1 GHz processor with 8 GB dual-channel DDR4 memory (expandable to 32 GB) to deliver outstanding performance. The TVS-872N has one four-speed 5GBASE-T port (5G/2.5G/1G/100M) for connectivity up to five times faster than Gigabit Ethernet, supports SATA 6Gbps drives, and features AES-NI encryption for delivering high performance while also maintaining the security of your data. The USB Type-C port allows you to transfer large media files across devices, providing a more efficient workflow.
---
Follow the Wi-Fi 6 trends and upgrade to a 5GbE/2.5GbE NAS
As more laptops and access points support the Wi-Fi 6 (802.11ax) standard, wireless bandwidth has greatly increased to 5GbE/2.5GbE, delivering much faster speeds than conventional Gigabit connections. Don't let your NAS hinder your user experience – add a TVS-872N to your network environment to enhance your storage and access experience. You can also add 5GbE connectivity to your laptop with an affordable QNAP USB 3.0 to 5GbE adapter (QNA-UC5G1T) and directly connect to the TVS-872N to benefit from higher network speeds.

---
Get Performance Benefits from SSD Caching and Qtier Technology
In addition to using 2.5-inch SSDs for caching, you can utilize the two built-in M.2 SSD slots in the TVS-872N for installing PCIe (Gen 3 x2, 2 GB/s) NVMe SSDs with 2280 form factors (M.2 SSDs are sold separately). You can also add extra M.2 SSDs with a QM2 card and leverage QNAP SSD technologies to improve NAS performance.
Improve Random Data Access Speeds with an SSD Cache
SSD caches accelerate IOPS performance and reduce latency for storage volumes. They are perfect for IOPS-demanding applications (including databases and virtualization) and can significantly improve overall workflow.
Freely Remove Qtier's SSD RAID Tier
You can flexibly remove an SSD from an SSD RAID group to change or add SSDs, or change SSD RAID type or SSD type (SATA, M.2, QM2) when needed to enhance storage auto-tiering efficiency.
Maximize the Value of SSDs with Qtier Technology
Qtier™ technology empowers the TVS-672N with auto-tiering, which helps optimize storage efficiency by automatically moving data between M.2 SSDs, 2.5-inch SSDs, and high-capacity HDDs based on data access frequency. Qtier™ 2.0 features IO-awareness that empowers SSD-tiered storage with a cache-like reserved space to handle burst I/O in real time, greatly maximizing the advantages of SSDs.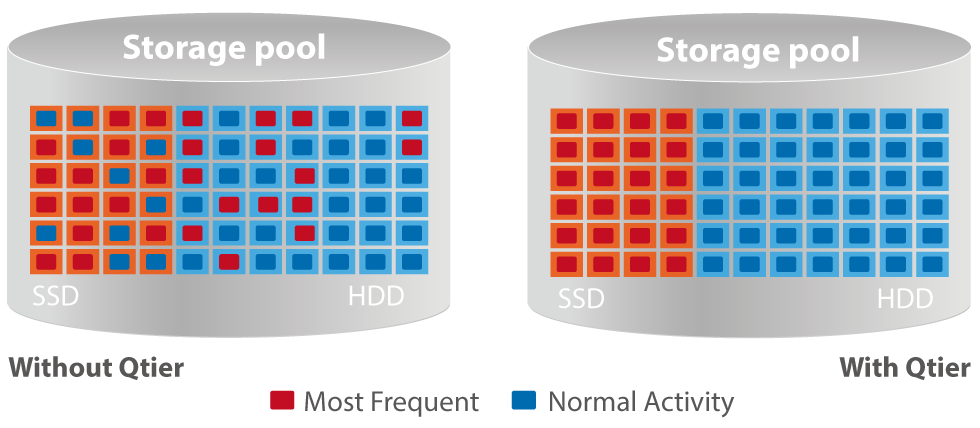 ---
Ultimate Visual Experience with 4K HDMI Output and Viewing on Mobile Devices
The TVS-872N has an HDMI 2.0 port that supports 4K (3840 x 2160) 60Hz output, providing higher resolution and color realism for greater media entertainment. By connecting the TVS-872N to an HDTV via the HDMI output, you can directly view multimedia content saved on the NAS on a bigger screen. You can also download and install versatile multimedia apps from Ubuntu® Software Center through QNAP Linux Station. QNAP's HD Station also allows users to directly enjoy multimedia using HD Player or third-party players like Plex® Home Theater. Featuring advanced Intel® UHD Graphics 630, the TVS-872N provides high-quality 4K (H.264) video transcoding, and you can easily convert videos to universal file formats that can be smoothly played on multiple devices.

*The TVS-672N's hardware provides H.264 hardware decoding, encoding, and transcoding capabilities. However, playback quality may vary due to factors including playback software, file formats, system usage, and available bandwidth.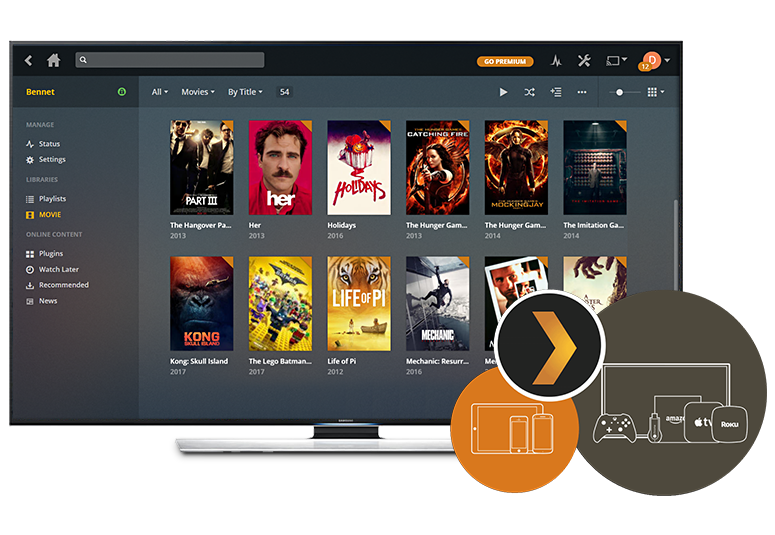 ---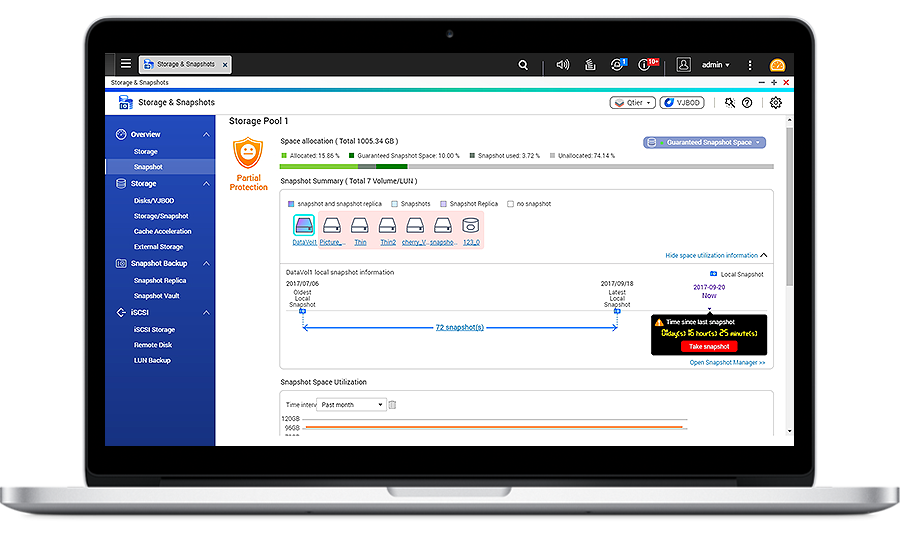 Protect Data with Snapshots
Snapshots help protect your data by fully recording the NAS system state and metadata. If a file is accidentally deleted or modified, you can use snapshots from Storage & Snapshots Manager or File Station to quickly restore files to their previously recorded state. QNAP snapshots are block-based and only record modified data. Not only does this save storage space, but it also reduces the time required to back up and restore data. The TVS-872N supports up to 256 snapshots per volume/LUN and up to 1,024 snapshots in total.
---
Optimized Collaboration with Seamless File Sharing and Sync
The TVS-872N centrally stores data and files and supports SMB/CIFS, AFP, and NFS protocols for file sharing across Windows®, Mac®, and Linux®/UNIX® networks. Coupled with Qsync, a QNAP NAS utility that transforms your NAS into a safe, high-capacity data center for file synchronization, any file uploaded to the TVS-872N will be made available to all linked devices, such as computers, laptops, and mobile devices. You can sync shared folders and team folders for group file sharing to enhance the flexibility of team projects and collaboration. Files can be centrally managed using File Station, including files from mobile devices and optical disc drives.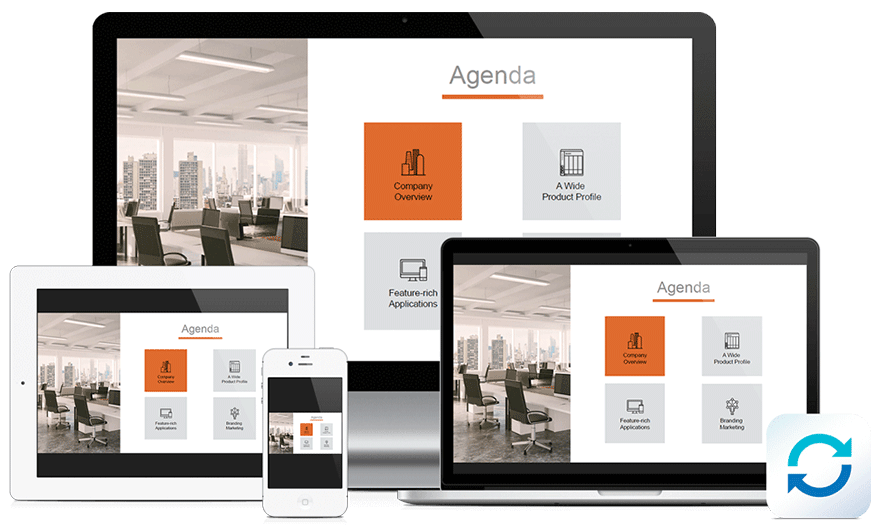 Specifications:
Hardware Specifications
TVS-872N-i3-8G
CPU
Intel® Core™ i3-8100T 4-core 3.1 GHz Processor
System Memory
8 GB SODIMM DDR4 (2 x 4 GB)
Maximum Memory
32 GB ( 2 x 16 GB)
Memory Slot
2 x SO-DIMM DDR4
Flash Memory
5GB (Dual boot OS protection)
Drive Bay
8 x 3.5-inch SATA 6Gb/s, 3Gb/s
Drive Compatibility
3.5-inch bays:
3.5-inch SATA hard disk drives
2.5-inch SATA hard disk drives
2.5-inch SATA solid state drives
M.2 SSD Slot
2 x M.2 2280 PCIe Gen3 x2 slots
SSD Cache Acceleration Support
Yes
5 Gigabit Ethernet Port
1 x 5GbE(5G/2.5G/1G/100M)
USB 3.0 port
1
PCIe Slot
2
Slot 1: PCIe Gen 3 x16 (CPU)
Slot 2: PCIe Gen 3 x4 (PCH)
HDMI Output
2 x HDMI 1.4b (up to 3840 x 2160 resolution at 60 Hz)
Audio Input
1 x 3.5mm microphone input jacks
Audio Output
1 x built-in speaker, 1 x 3.5mm line out jack (for ampfliers or speakers)
Software Specifications
TVS-872N-i3-8G
Operating System
QTS 4.4.0 (embedded Linux)
Supported Client Operating Systems
Apple Mac OS 10.7 or later
Linux and UNIX
Microsoft Windows 7, 8, and 10
Microsoft Windows Server 2003, 2008 R2, 2012, 2012 R2 and 2016
Supported Browsers
Apple Safari 7 or later
Google Chrome
Microsoft Internet Explorer 10 or later
Mozilla Firefox
Supported File Systems
Internal hard drive (EXT4)
External hard drive (EXT3, EXT4, NTFS, FAT32, HFS+, and exFAT)
Note: To use exFat you must purchase an exFAT driver license from License Center.
Web Server
HTTP/HTTPS Connections
Supports WebDAV Connection
Supports Virtual Host (Max: 32)
Importable SSL Certificate
Pricing Notes:
Pricing and product availability subject to change without notice.