QNAP QSW-308S

Cost-effective entry-level 10GbE Switch with 10G SFP+ fiber and Gigabit Ethernet
QNAP Products
QNAP Unmanaged Switch
QNAP 3-port 10GbE SFP+ and 8-port Gigabit Unmanaged Switch
Three 10GbE SFP+ ports and eight Gigabit ports, NBASE-T technologies to support up to five speeds (10G / 5G / 2.5G / 1G / 100M)
#QSW-308S-US
Our Price: $149.00
Click here to jump to more pricing!
Overview:
Cost-effective entry-level 10GbE Switch with 10G SFP+ fiber and Gigabit Ethernet
The QSW-308S is a 3-port 10G SFP+ and 8-port Gigabit Unmanaged Switch, allowing you to instantly upgrade to a hybrid high-speed network environment at a cost-effective price. With its desktop size and silent operation, the QSW-308S perfectly blends into homes and offices while providing high performance, low latency and superb functionality.
Package Contents
QSW-308S Ethernet Switch
Power Cord
Power Adapter
Quick Installation Guide (QIG)

The QSW-308S provides three 10GbE SFP+ ports and eight Gigabit ports for connecting various devices.



The unique fanless design with ventilated construction provides silent operations while maintaining high performance.



Simply connect the QSW-308S to your devices and it will do the rest. It supports auto-negotiation for optimal speed and duplex detection when connecting different devices.
Features:
Flexible deployment with multiple 10G SFP+ fiber and Gigabit ports
The QSW-308S provides three 10GbE SFP+ ports and eight Gigabit ports for connecting various devices and enabling a hybrid high-speed network in homes and offices. With SFP+ interfaces, direct attach copper (DAC) cables can be used for connecting directly to SFP+ devices. You can also use 10G-SFP-T copper transceiver modules to connect 10GBASE-T/NBASE-T™ devices through RJ45 Category 6, 5 or 5e cabling. The switching capacity of QSW-308S is 76Gbps, guaranteeing the full potential of each port.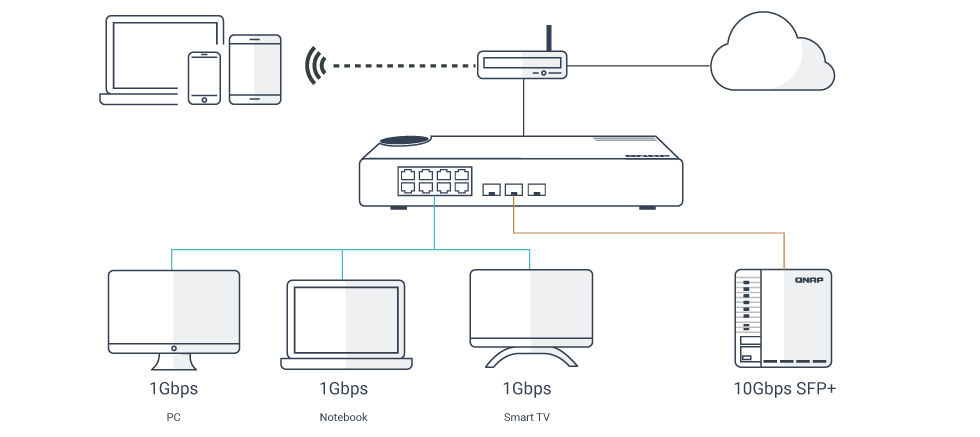 ---
Easily build a High-Speed Network with QNAP Network Adapters
QNAP provides a wide range of network devices to assist business and home users with upgrading their network infrastructure to meet growing bandwidth requirements. QNAP's Thunderbolt 3 to 10GbE Network Adapter provides a quick and budget-friendly method for laptops (and other upgrade-constrained devices) to take advantage of high-speed 10GbE connectivity.

---
Improve your productivity with a 10GbE-enabled QNAP NAS
Many QNAP NAS series are designed with 10GbE readiness, and can be immediately upgraded by purchasing and installing a 10GbE network adapter. QNAP NAS are also available with 10GbE SFP+ and 10GBASE-T as standard to fully support 10GbE high-speed networks, making them beneficial for IOPS-demanding applications such as virtualization, databases, high-resolution video editing, and sharing workflows.
---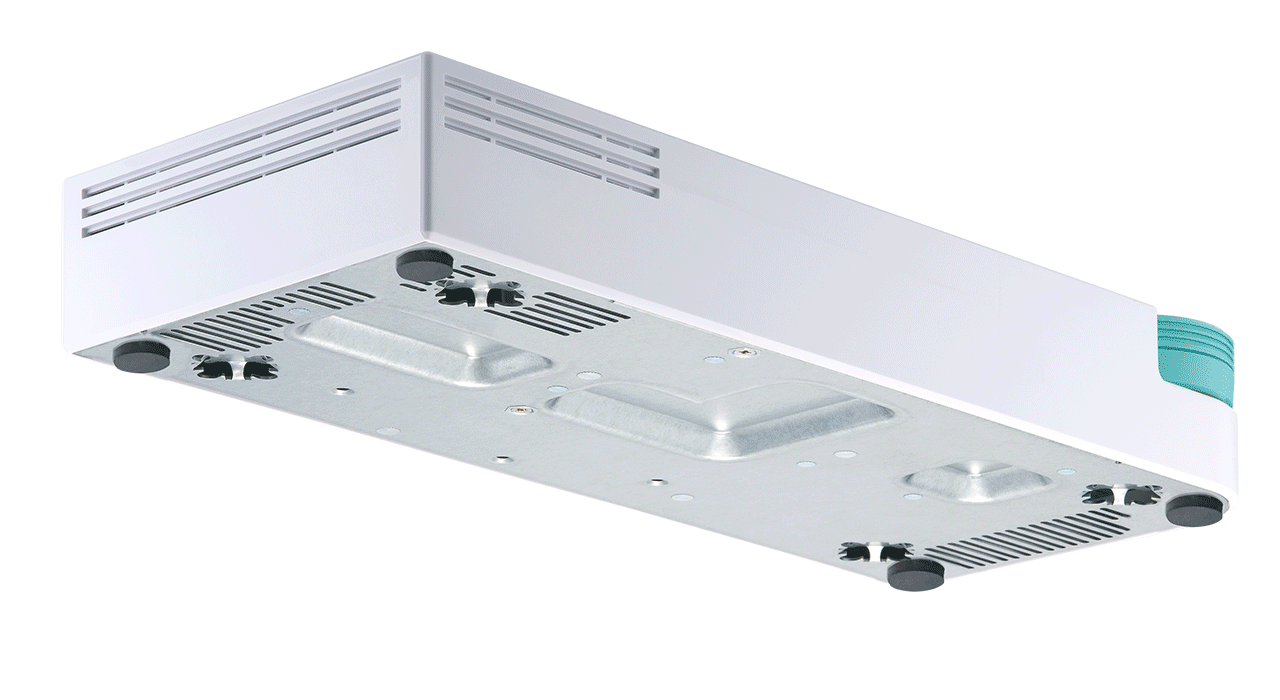 Cool and quiet operation
The QSW-308S features a fanless design for silent operations. The unique ventilated construction assists in cooling while maintaining high performance.
---
Desktop size for easy use in homes and offices
With a compact and modern design, the QSW-308S fits perfectly alongside other devices in modern digital homes and offices. Featuring a delicate white polished or textured surface design, the QSW-308S helps users to easily identify each port. The flexible DC power connector also assists in universally deploying the QSW-308S.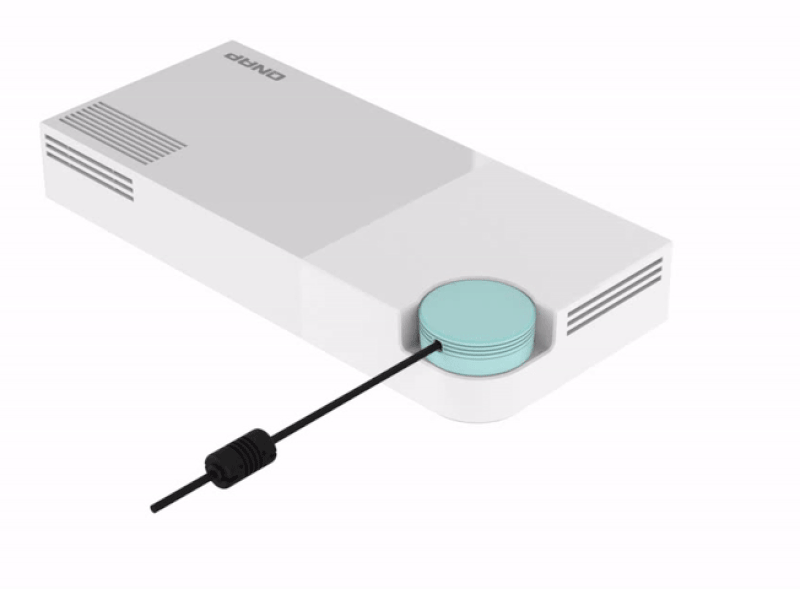 Specifications:
QSW-308S-US
Management Type
Unmanaged
Supported Standards
IEEE 802.3 Ethernet
IEEE 802.3u 100BASE-TX
IEEE 802.3ab 1000BASE-T
Jumbo Frames
10k
Electromagnetic Compliance
2 x SO-DIMM DDR4
Certifications
CE, FCC, VCCI, BSMI RCM
Relative Humidity
5~95% Non-condensing
Operating Temperature
0°C to 40°C (32°F to 104°F)
Weight (Gross)
2.56 lbs
Weight (Net)
1.63 lbs
Dimensions (HxWxD)
1.67 × 11.42 × 5 inch
LED Indicators
Per Port: Speed/Link/Activity
Per System: Power/Status
Form Factor
Desktop
Fanless
Yes
Number of Ports
11
Switching Capacity
76Gbps
Total Non-Blocking Throughput
38Gbps
MAC Address Table
16K
Input Voltage Range
100-240VAC, 50/60 Hz
Input Power Type
AC
Max. Power Consumption
36W
Power Supply Description
Adapter
1GbE (RJ45)
8
10GbE SFP+
3
Pricing Notes:
Pricing and product availability subject to change without notice.
QNAP Products
QNAP Unmanaged Switch
QNAP 3-port 10GbE SFP+ and 8-port Gigabit Unmanaged Switch
Three 10GbE SFP+ ports and eight Gigabit ports, NBASE-T technologies to support up to five speeds (10G / 5G / 2.5G / 1G / 100M)
#QSW-308S-US
Our Price: $149.00